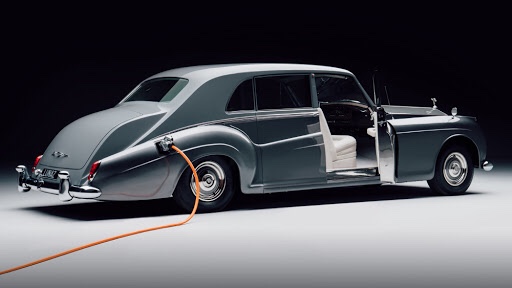 23 Aug

The Electric Rolls-Royce Phantom V By Lunaz

You have read this correctly. An electric Rolls-Royce.

I couldn't believe it upon first glance either, but the innovative people at Lunaz has made the history come back to life. Lunaz Designs restores and modifies historic cars and they have done a number with this one.
Based on the Rolls-Royce Phantom, this 1961 inspired car just might be one of the pinnacles of electric automotive luxury we have seen to date.
You have your electric cars and then you have these, limited to 30 lucky people in the world. You can't get much more exclusive than that.
Not only that, just when you thought it couldn't get any more exclusive, the Lunaz team are willing to help you personalize it a little bit more too. Making it made-to-measure for you, 'down to the very last stitch' as mentioned on their website.
If you think this car is going to run for 40 km and then stop, think again. This car has the largest electric battery in the world in a car, one that is 120kWh. Meaning, this car is going to have a 300 mile range! You can boast for hours in this car.
As for the interior, the car also includes sustainably sourced pale grey leather upholstery as well.
The Bottom Line
The Electric Rolls-Royce Phantom V will be a car collector of the future's dream coming in at a approximate and savoury $657,000. It's a no compromise vehicle that brings back one of the best cars in the world's history, re-introduces it and makes a statement as being now one of the best electric cars out there. Incredible. For more information about the Lunaz, be sure to visit their website.
All photos by Lunaz.
Read more stories about green and sustainable luxury